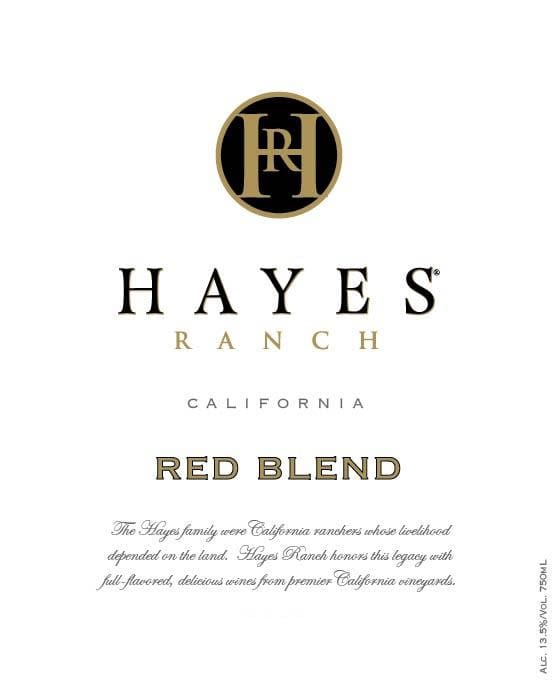 Red Wine by Hayes Ranch from California. All of the varietals in this Red Blend come from select vineyards in California. These vineyards are characterized by a long growing season which helps develop ripe and round fruit flavors. Each vineyard was harvested and fermented separately in upright stainless steel fermenters. The grapes were fermented in upright stainless steel tanks where they were pumped over twice daily.
$11.99
Related Products
$49.99
*Free Ground Shipping or $10 Off Expedited Shipping Savings will be reflected on the shipping calendar during checkout process Just because someone has a gluten allergy doesn't mean they can't enjoy good food! We've done our research and created this Gluten Free Gift Basket, which is composed solely of some of the finest, award-winning foods that aren't just gourmet, but gluten-free to boot! With a bounty of tasty snacks like organic tortilla chips, irresistible trail mix and double chocolate chip cookies, this lovely gift is sure to please at any occasion!
$39.99
It's no secret that men really, really like beer, which is why we created this rather exquisite gift! Inside a sturdy galvanized steel bucket, we've arranged three delicious microbrews that are made in small batches to achieve distinct, complex flavors. And since he can't enjoy them without a few tasty snacks, we've also included some of our favorite gourmet foods, creating a fun gift that's impossible for him to resist.
$49.99
There's your standard movie theater popcorn, and then there's our delicious gourmet popcorn. Dad won't believe his taste buds when he tosses back these perfectly popped kernels. He'll immediately be hit with the savory flavors that we've selected for our Pops' Top Popcorn Picks popcorn tin, which makes a great Father's Day gift! Bacon lovers will fall in love all over again when they taste our hickory maple bacon popcorn, and the honey mustard and buffalo flavors are just as mouthwatering.